Yiwu Artificial Flowers Market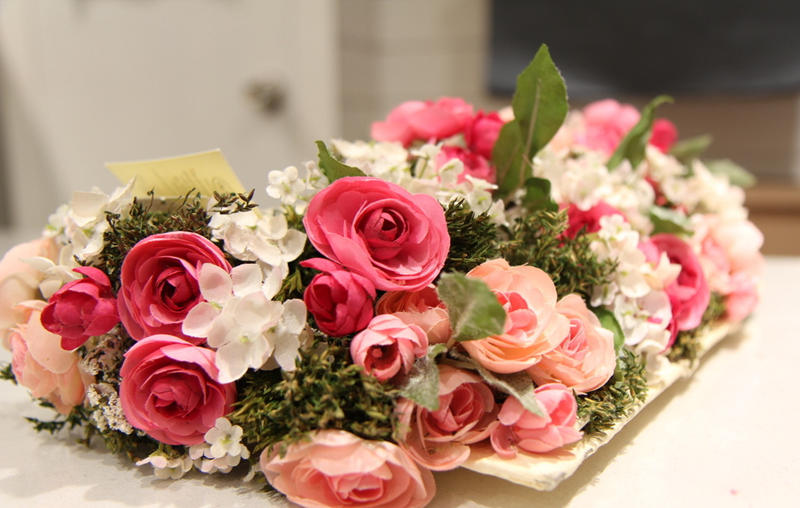 Yiwu Artificial flowers market is among the earliest local markets with more than 10-year history.
Area(s): 1st floor, district 1, Yiwu international trade city.
Opening hours: 09:00 -17:00, 7 × 365, except a 15-day-close down throughout Spring Festival.
The main artificial flowers market is on the very first floor of district one inside Yiwu International Trade City. It is next to Yiwu Spielzeuge market.
Yiwu Artificial flowers market is one of the earliest regional markets with more than 10-year history.
Over 1000 stores are offering synthetic flowers and synthetic flowers accessories there. The capability of a cubicle is about 4 * 4 * 3 meters. It constantly gains 2 or three store assistants, and shows samples as many as they could.
Price has a variety from cents to numerous dollars.
Minimum Oder Amount is accepted from lots to hundreds.
Now it is not to simple to get a totally free sample from the store owner. They always have 1 sample for each design. A couple of are ready to offer a sample for the customers' future orders. And fortunately, you can discover retail ones. Purchasing a retail one is far more pricey than the wholesales one.
All assistants in the market have no troubles to price estimate price with calculators. Some of them can speak easy English. So if you desire every single helpful information, it is reasonable to have an interpreter.
Some clients showed when they went to Yiwu Artificial Flowers Market on their own. They discovered many assistants treated them without any warm. Here we wish to caution you that you 'd much better not anticipate warm services each time, specifically when the order is less than the minimum order amount (MOQ). It will be an embarrassing situation.
And when you come across bad services, we will be the bridge for you to eliminate this sort of embarrassing scenarios. The services we provide is top-notch.
Welcome to Yiwu Artificial Flowers Market!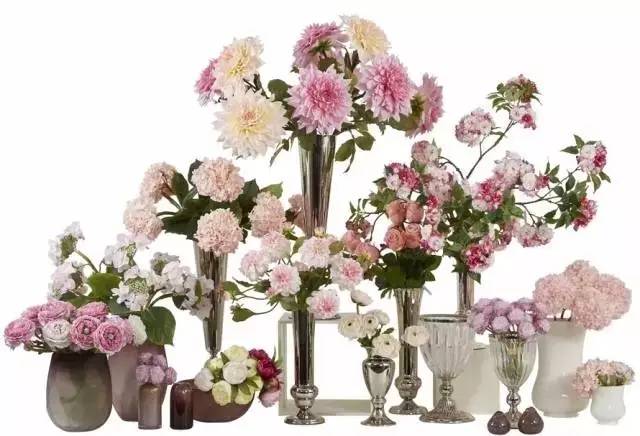 # 1: Lots of Choices
According to the above layout for artificial flowers market (floor 1) in Yiwu China, from store # 007 to go shopping # 0600 are all for artificial flowers and products associated with artificial flowers organization.
Because over 20% shops are shared by 2 suppliers, a great estimated overall number is: 600 + 600 * 0.2= 720 suppliers on this flooring for synthetic flower organization.
Suppliers in this market are from all over China, esp. Tian Jing city, Hebei province, Guangdong province, and Shandong province.
Beside general artificial plants like flowers, trees, turf, fruits, grass, balls, walls, bonsai, preserved natural flowers … you likewise get flower parts, flower components, flower making tools( even devices), and flower bundle products ALL in the exact same structure, which uses convenience for all buyers.
Besides flowers, there are lots of decorations and crafts for home and events right in the very same building, which offers more options for buyers.
# 2: Low MOQ
Most of the items in this market can be bought by 1 carton with blended colours. However please understand that lots of cartons are huge, can put hundreds even thousands of systems inside. Over 50% of suppliers have stock, prepared to ship( not on the very same day though).
1 provider inside Yiwu artificial flowers market has some stock, ready to be delivered. MOQ is just 1 carton
# 3 Low price
Big volume + market competitors = low price.
After twenty years of growth, the scale effect allows this market to provide really competitive rates. Buyers can be amazed to see some costs here are even lower than the costs provided by the factory.
From this product prices research, we can see that Yiwu artificial flowers market still offers the very best costs, even much better than online platforms like Alibaba( China).
# 4: Easy to Buy
No place else in China uses such a place for buyers to compare quality and rates efficiently. A few days in this market can be more efficient than a few moth costs online with chats, calls, samples and e-mails back and forth.
Face to face interaction is likewise very essential to develop a relationship which can benefit the long-term company.
Of course, if you are unable to come, with modern interaction tools, we can likewise help quite fast. We are extremely near this market.
Below are some visiting suggestions:
This place lies in district 1 of Yiwu Futian market, or we say Yiwu International Trade Mart, at the really beginning point of this snake-shape-market. See the picture above. You require to reach South gate of district 1, or Gate 7 of district 1.
The very best visiting time can be March or April, to have adequate time for the end of year offering season. You can come to visit this market and other trade convention, like the Canton Fair, together. No problem if you miss this time. Due to the fact that this market opens all year round except for some public vacations, you can come at whenever readily available for you. For details, you can see when Yiwu market open? And when Yiwu market close?
The marketplace itself is not big, and you can end up searching it in one day, then invest a couple of more days to get more product details or finalist some orders. 2 – 5 days can be good, depending on just how much your purchase budget is.
You might need a proper visa, for information of visa, you need to speak with China embassy in your nation or your travel agent. You can fly to Yiwu, Hangzhou or Shanghai airport, we can use pick up from airport upon your arrival. More travel information please see this page: https://www.yiwugroup.com
There are numerous hotels within walking distance to this market:
5-4 star: SHANGRI-LA Yiwu hotel, Marriott Yiwu hotel, Best Western Premier Ocean Hotel, Sanding New Century Plaza hotel.
3 star: Kaison International hotel, Byland World hotel, Kaison Pury hotel, Byland world hotel.
Chain hotels & little hotels: Ejon Impression hotel, Guomao hotel, Jinda hotel, Baide hotel …
Hire an experienced GREAT guide can improve your efficiency, but not a must. I extremely advise explore the market on your own initially, work with a guide (or agent) only after you see the excellent potential and you confirmed costs.