Yiwu market guide: 2021 World Yiwu People Conference kicks off tomorrow
In the golden autumn of October, all the talents will arrive. Tomorrow (October 20) , to "lead the digital, smooth circulation, wealth common prosperity" as the theme of the 2021 World Yiwu Assembly will Unveiled in happiness lake. Today (October 19) afternoon, the conference organizing committee held a press conference to introduce the relevant situation.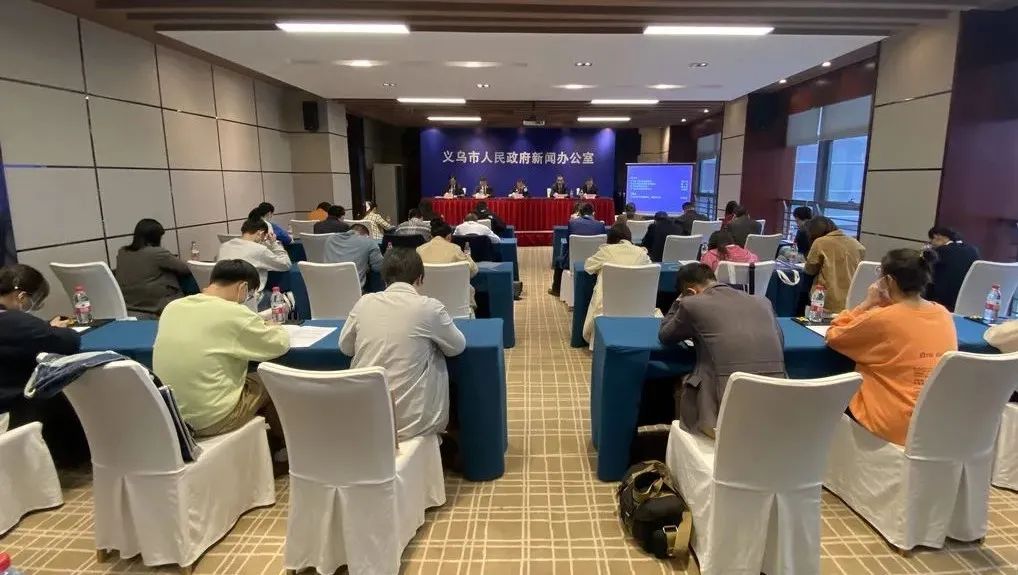 The two- day conference will hold a keynote conference. The main leaders of the municipal party committee will give keynote speeches, and guests will give keynote speeches. The strongest voice of "Forging successful cases of high-quality development and building a common prosperity demonstration zone";
Held a project contract signing ceremony, with a total contract value of over 30 billion, and introduced a number of major basic platforms, free trade zone industries, global expansion, new business models, and other major projects to boost the high-quality development of Yiwu's economy;
Held the second Zhejiang "International Maker" Entrepreneurship and Innovation Contest Finals, cross-border import digital live broadcast ecological forum, cross-border e-commerce development forum and cross-border e-commerce industrial park promotion, "Intelligent World IOT Global" logistics special event A series of activities will showcase the new changes and developments of Yiwu, and will also promote Yiwu as a whole.
Different from previous sessions, the 2021 World Yiwu People's Conference has not only expanded the "circle of friends", and invited representatives of various chambers of commerce at home and abroad, representatives of overseas Chinese merchants, large-scale logistics warehousing, terminal sales, wholesale markets, and production. Experts, scholars, and leaders who care about and support Yiwu's development in various fields such as the base. Fully consider the needs of epidemic prevention and control and the needs of digital conferences, and develop the "World Yiwu Conference" WeChat mini program to realize conference dynamics, results release, conference live broadcast, health declaration, opinion feedback and other digital services. At the same time, the keynote conference and various special events will be broadcast live through the cloud, and the mini programs and major media live broadcast platforms can be watched simultaneously.

During the conference, guests will also be organized to visit the site, focusing on the development of our beautiful countryside, high-tech industries, and trade logistics, to see the new changes in Yiwu's development and share new opportunities for Yiwu's reform.
It is understood that the World Yiwu People's Conference, developed from the World Yiwu Business Conference, has been held for three consecutive years. The World Yiwu People's Congress has also become an important platform for new and old Yiwu people, people at home and abroad who care about and support Yiwu's construction and development, exchanges and interactions, networking, and win-win cooperation.
Yiwu Fair opens on October 21
From October 21st to 25th, 2021 , the 27th China Yiwu International Commodities (Standard) Fair (hereinafter referred to as "Yiwu Fair") will be held at Yiwu International Expo Center . Today (October 19) afternoon, the press conference of the 27th China Yiwu International Commodities (Standard) Expo was held to introduce the relevant situation of the exhibition.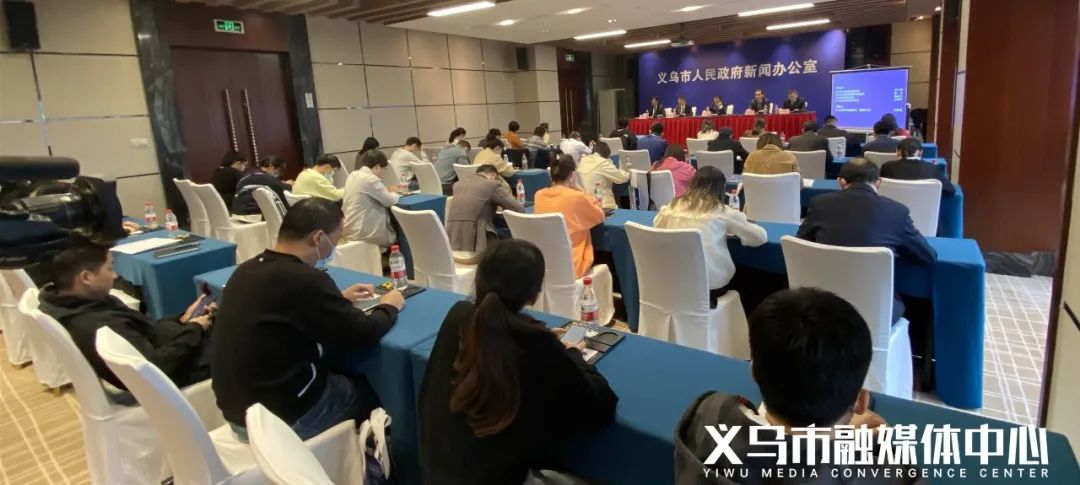 This exhibition is co-sponsored by the Ministry of Commerce, China Council for the Promotion of International Trade, National Standardization Administration, Zhejiang Provincial People's Government, China National Light Industry Council, China Federation of Commerce Municipal People's Government.
The theme of this exhibition is " Facing the world, serving the whole country, global procurement, Yiwu wind direction" .
There are 10 industry exhibition areas such as hardware tools, daily necessities, construction hardware, mechanical and electrical machinery, electronic appliances, sports and outdoor leisure products, toys, clothing and hat knitting, cultural office, and craft decorations. There are also standard theme exhibition areas and RCEP exhibition areas. , Cross-border e-commerce exhibition area, women's federation exhibition area, auto and motorcycle accessories exhibition area, set up green and low-carbon leading themed public exhibition area, a total of 4,000 international standard booths, exhibition area of ​​110,000 square meters, attracting 18 provinces and cities across the country More than 2,300 companies participated in the exhibition. The exhibition will be held online and offline at the same time, and will focus on inviting 300 high-quality exhibitors to simultaneously carry out online promotion and negotiation activities.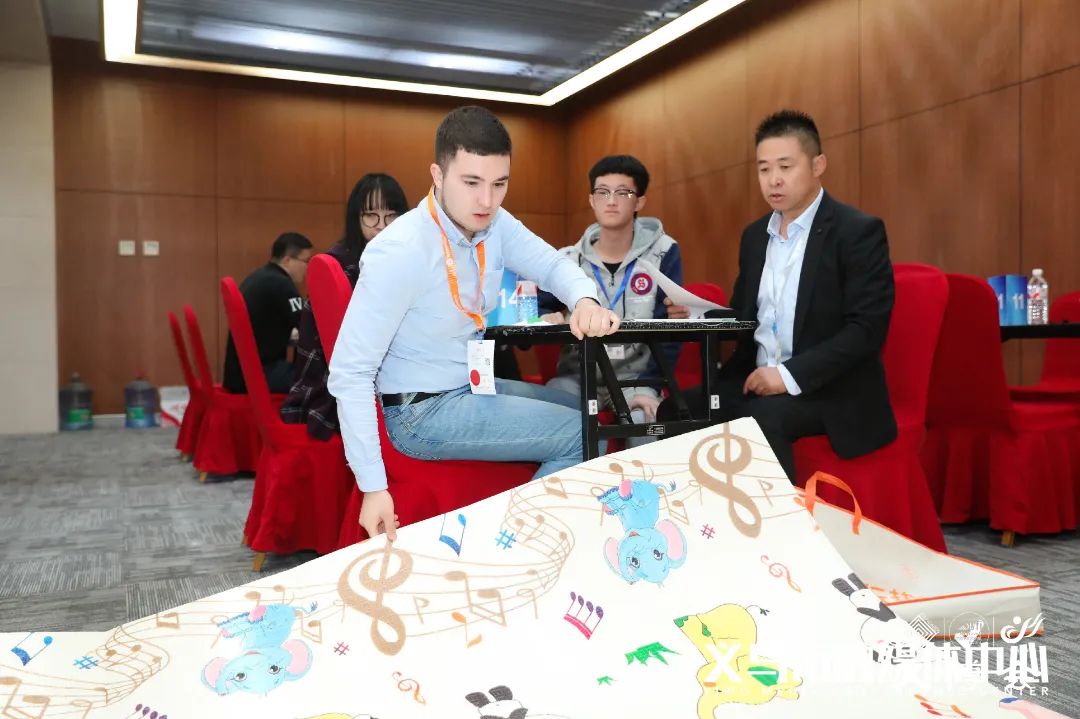 This exhibition continues to deepen the "standard" characteristics.
In the standard theme exhibition area, there are four theme exhibition areas: green and low-carbon leader, national benchmarking, Zhejiang made in brand name, and fashion beauty. The "Bright Label" exhibition area covers all 10 major industries of the Yiwu Fair, with a bright standard rate of more than 50%. In order to seize the bonus of the Regional Comprehensive Economic Partnership Agreement, this exhibition will set up a special RCEP event for the first time, organize RCEP related keynote speeches, and set up a unified RCEP product and service area in Hall A2. Exhibitors cover toys, sports and outdoor leisure. Supplies, cultural office, cross-border e-commerce, etc. are associated with RCEP, exhibiting high-quality, innovative, and high-quality products at a good price, and building a bridge for exhibitors and purchasers of Yiwu Fair to carry out economic and trade cooperation with the RCEP region.
The supporting activities of this exhibition are rich and colorful.
During the exhibition, there will be an international economic and trade delegation's Zhejiang trip "walking into Yiwu" matchmaking meeting, RCEP keynote speech, standard theme series of activities, the 17th Yangtze River Delta Joint Conference of Trade Promotion Institutions, the 12th China Commodity Market Summit, and the 4th The "Yiwu China Commodity City" Cup International Commodity Creative Design Competition, the 4th "One Belt and One Road" China (Yiwu Market) World Commodity Innovation Drive International Conference, the first National Women's Agricultural Entrepreneurship Zhejiang Base Live Broadcast Contest, and dozens of supporting activities were organized by This further highlights the forward-looking and leading nature of the Yiwu Fair, and enhances the economic and trade effects of the fair.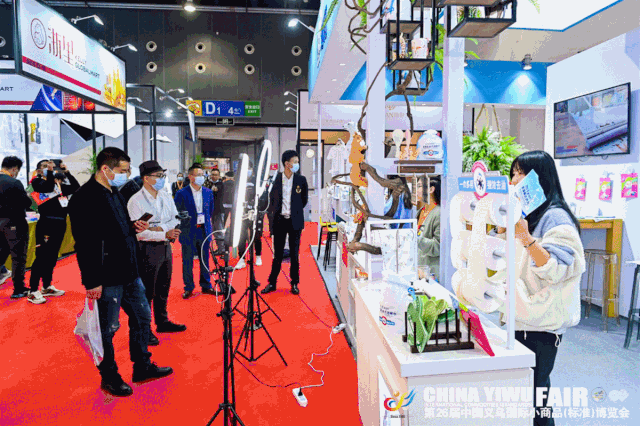 During the exhibition, the "Green Exhibition Operation Management Standards" Zhejiang Provincial Standards Conference will also be held to promote the experience of Yiwu green exhibitions; the 4th SME Standardization (International) Conference and 2021 World Standards Day Zhejiang theme activities and national standards will be held. A number of standard-related themed events, such as the press conference and the National Technical Standards Innovation Base Work Symposium, focused on releasing a batch of standardization achievements in the carbon peak carbon neutral field and sustainable development field of our province. At the same time, the exhibition will also invite international business celebrities based in China to visit the exhibition site and shoot promotional videos for the Yiwu Fair, and promote the Yiwu Fair on social media platforms at home and abroad.