Have you ever been to Yiwu city, China? Yiwu is the world's biggest wholesale market of basic product.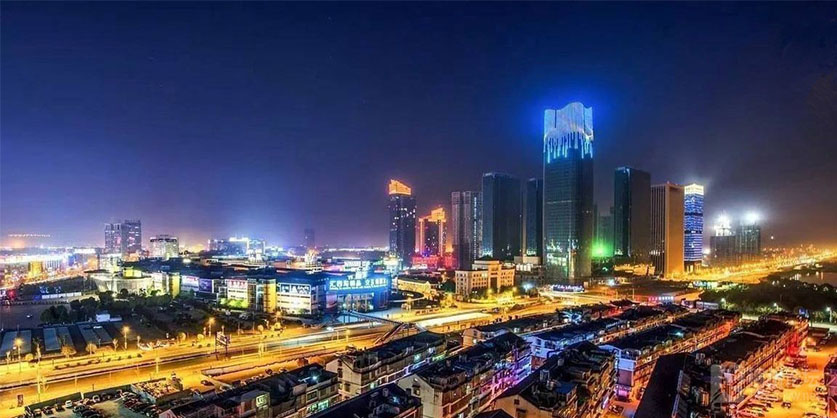 Location of Yiwu.
Yiwu is located in the main Zhejiang Province, linking Guangdong and Fujian on the south and Shanghai on the north. It is 300 km to Shanghai and 120 km to Hangzhou, the capital of Zhejiang. Transport is convenient with highway and railway connecting most huge and medium-sized cities. Over 20 airline companies have been opened to huge cities like Beijing, Hongkong, Guangzhou, and so on.
Weather of Yiwu.
Located in the subtropical monsoon environment zone, Yiwu has four unique seasons, enjoying damp and mild environment, with annual typical temperature of 17 ℃. The highest temperature level hits in July, with an average of 29.3 ℃, and the most affordable in January, with an average of 4.2 ℃.
Yiwu History.
History of Yiwu China Yiwu, means faithful crow in Chinese, was a name from an old lovely tale about crows assisting great people. Yiwu, initial name as Wushang, was founded in the Qin dynasty, at or about 222 BC. Its long history grew as early as the Neolithic Age. Yiwu County first entered into being in the year 624 AD, Tang dynasty, then lasted for an excellent 1,300 years. Till in May 1988, the 1300-year-old Yiwu County was updated to a upper-level called Yiwu City. The long history left this city enough excellent stories and cultures like martial arts, Wu opera, and a 300-year-old Da An Si Pagoda in Xiuhu park, which you'll find intriguing enough in some articles listed below.
Yiwu Population.
Yiwu now has 716,000 local citizens and over 1 million migrant workers, consisting of around 40,000 immigrants from Korea, Mid-east, South America, and other parts of the world. The total population reaches 1.8 million. After long years of living in Yiwu and sourcing from Yiwu market, numerous foreigners already take Yiwu as their second home town and play increasingly more important roles in local community. Something that never ever took place in other China cities is that these business owners can even take seats in Yiwu People's Congress, to have their stating on Yiwu policy-making. Yiwu Arabs– A post about how Yiwu Arabs, a larger population than Shanghai Arabs, working/trading and living in Yiwu.
Yiwu Economy.
Yiwu economy is among the fastest growing ones in China after nationwide opening-up. Something similar to Shenzhen. The streets, which were unclean and scattered with cow dungs twenty years go, now are packed with BMW7 series and Benz. More about Yiwu economy Yiwu fair also contributes a lot to Yiwu's economy success. Yiwu now is one of the Leading 10 exhibition cities in China. Yiwu market guide also uses a One Stop Service for Yiwu Fair 2010.
Yiwu Transport.
Yiwu now has a 4C grade airport rollovers a dozen air routes to Beijing, Guangzhou, Shenzhen, Shantou, Changsha. This airport even had HK-Yiwu direct flights for several months last year. The centers are received worldwide flights. Hongkong to Yiwu non-stop flight is brought yearly.
Yiwu train station.
Yiwu train station is one of the most sophisticated medium-sized train stations in China. At present, trains depart from Beijing, Shanghai, Chongqing, Chengdu, Guangzhou, Nanjing and some other big and medium-sized cities can reach Yiwu straight every day. More than 60 train departing from Hangzhou to Yiwu each day, and you can go to Hangzhou directly from almost all big cities of China by train. Express trains from Shanghai simply needs two hours to get to Yiwu.
Yiwu Park.
Yiwu Cityscape Xiuhu Lake Park, Yiwu Riverside Park, Yiwu Wetland Park are my 3 recommendations. They're all inside the city and extremely simple to go. See them on Yiwu Sightseeing Yiwu International Trade City is also an AAAA nationwide landscapes area. More information are on Yiwu International Trade City Here are some nice Yiwu Photos Yiwu Restaurant Yiwu Restaurants, like its commodity wholesales, are abundant in range. Islamic dining establishments, Korean restaurants, Indian restaurants, Brazilian dining establishments, Japanese restaurants … all run by people from their own countries, not by Chinese. Obviously there are likewise lots of traditional Chinese restaurants and Western dining establishments. And you'll also have to try some REAL Yiwu food. Explore more of Yiwu Restaurant today!
Yiwu City Tree, City Flower.
Yiwu City Tree, City Flower Individuals chose camphor tree as the city tree at the 11th Yiwu People's Congress on July 30, 2002. According to Yiwu government, there are one over 1000-year-old, four over 800-year-old, 103 over 200-year-old, and over one thousand 100-year-old camphor trees in Yiwu. The ever greenness of camphor tree signifies flourish and permanently prosperity. Yiwu peopel love that. Yiwu has a long history and outstanding technology of growing China roses. Vibrant China roses are blossoming all year round, which also signifies long-lasting prosperity. They are extensively planted and liked by Yiwu individuals.
Yiwu Culture.
Yiwu markets made Yiwu famous in China in the last 30 years. Yiwu international trade city made Yiwu famous worldwide in the last 8 years. Yiwu Martial Arts has actually kept Yiwu well-known in China for more than a thousand years. Wu Opera also referred to as Jinhua Opera, is one of the oldest operas (has a 400-year history) in China. The earliest days of Wu opera can be traced back to Ming Dynasty ( AD1386-AD1683). The name originated from Wuzhou, the previous name of Jinhua.