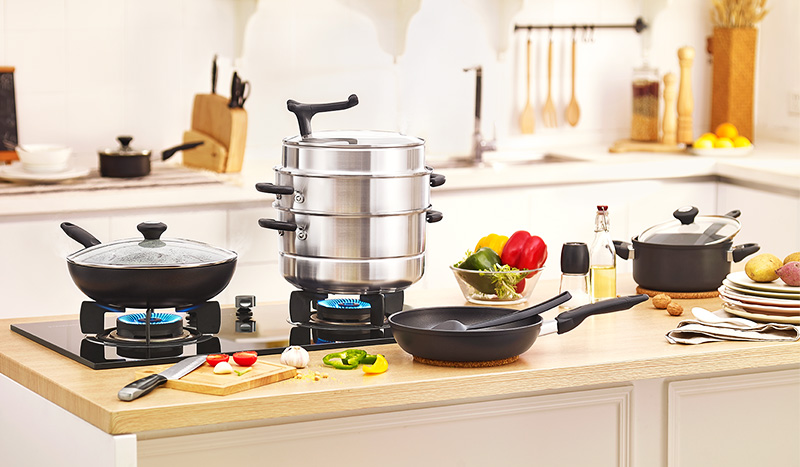 Products: kitchenware and kitchen gadgets
Scale: about 1,500 suppliers.
Location1: 3F, D2, Yiwu International Trade City( Yiwu market).
Location2: 2F, D4, Yiwu International Trade City( Yiwu market).
Opening hrs: 09:00– 17:00, all year round other than a close down throughout The Spring Celebration.

Introduction:
Most of the products are from Zhejiang province and Guangdong province. Among Zhejiang suppliers, Yiwu and Jinhua are the most locations for kitchenware.

Forks and knives, vacuum flask, bottle, dinnerware and so on would be purchase quickly in Yiwu Kitchenware Market. It is hard to utilize a word to describe the number of kinds of products you can discover.
The products are made from various products like stainless iron and ceramic material.
A typical booth always has one or two assistant to keep the store and use the services. Many of them would get an assistance from calculators to inform the rate when you have a round there and ask the info of cost. And if you need to understand more info, it is going to be a little harder.

In Yiwu Kitchenware Market it is much easier to get a sample and buy some in retail. If you are lucky, you can stumble upon inventory-clearance sale at a lower cost than the wholesales cost with the same quality.

The kitchenware here were mostly exported to south est Asia, middle-east, and Africa prior to. As more and more European buyers and American buyers can be found in current years, high-end products are also being exported from here.

MOQ and Quality:
MOQ differs from case to case.

If the products are in stock, the MOQ can be 1 case per item. If they're not in stock, MOQ would be a few cases.

Quality is from low-end to high-end. But mid-end and mostly low. I hope the description of Yiwu Group will be useful to you.
Most of the shops in the sanitary market are the direct seller of factories. Most of the factories are around Yiwu city or Zhejiang province. If you desire to have more cooperation with the providers, you can evaluate the samples and visit their factories.
You can browse the stores and discover those meet the local customers' requirement and taste. The local people might have a various taste of the productions because according to the various customized and culture. In this hygienic ware market, the providers can not just provide you with their designs, but they can produce the model developed by the clients. If you want they produce as your design, there need to have a large amount. Mostly, the models in the shop are just the samples, some in stock, some not. It will be much costly if they have just one if you want to buy a sample.