Yiwu Hardware Tools & Fittings Market
Location: second Floor, District 2 of International Trade City.
Opening hours: 09:00 -17:00( GMT +08:00), 7 × 365, other than a 15-day-closedown during Spring Festival.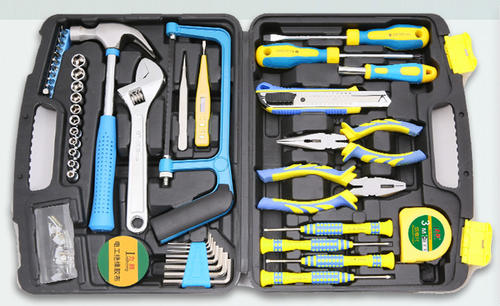 Today I'm going to show you around Yiwu Tools and Hardware Market. Here we go:
Tools and hardware market is a big market in Yiwu International Trade City. Around 3,100 shops lie in G2 and F2 sections for tools and hardware. Screw motorists, pliers are consisted of in this area as well as locks and screwdrivers. One sentence: there are a lot of products. We make sure that you can discover what you require.
About 65% stores are opened directly by the factories. Around 30% are basic agents, and practically 4% are exclusive distributors.
Factory direct sales workplaces, opened by factories like Yongkang and Wenzhou, see Yiwu International Trade City as a window to show consumers that they can provide a better rate with the very same quality. Then they will develop their own advantages in this market. So Customers can get a more affordable price here than that even from factories. It means even you go to factories. They will not offer customized such a low price like that in Yiwu market.
And the fact is that there are attracted customers all over the world to place orders, not just because of low price but likewise because of available little mixed order.
Now big brand names like Korean 777 nail clippers, Bosch power tools have actually been brought into this market. It is particular that there are over half of the China Top Brands now.
The store assistants in Yiwu Hardware Tools & Fittings Market can price quote the price through a calculator. And if you need more details of the products and minimize the opportunities to make errors, we advice you to have an interpreter. It is not just an interpreter, but a bridge for you to interact with suppliers. We promise that the first-rate services will be used, and treat our relationship thoroughly and friendlily.
Sourcing Dos and Don'ts in Tools and Hardware Market
This is another big market inside a big shopping mall. 3,100 shops might easily make you feel lightheaded. Arm yourself with the right devices.
Wear light, comfortable shoes. Trainers would be ideal. High-heels? No-NO! Put yourself in comfy clothes. Business-leisure would be perfect. The official, stylish match is rare here.
Bring pulling luggage for samples and a knapsack for other stuff.
Search according to the cubicle numbers, block by block so that you can cover one of the most. Otherwise, you may feel annoyed to find yourself are re-browsing the very same booths or getting lost. The sensation of woozy and let-me-out can be actually unpleasant. I'm not overemphasizing here.
Put some food or a minimum of a bottle of water in your backpack, if you wish to remain more than 3 hours. They have restaurants inside, however it's all Chinese food. And it's exceptionally crowded in lunch hours.
Smoke just in the smoking room. Please work together if some suppliers remind you not to smoke near their shops. Otherwise, they will be fined for not stopping visitors cigarette smoking near their shops. They even need to write an official say sorry letter to the market operation workplace for letting cigarette smoking go.
Request for approval prior to taking pictures.
If you desire to understand whatever, employ a translator. But if you simply wish to take a look around, all the suppliers have no difficulties quoting you a price with their calculators.
Welcome to Yiwu Hardware Tools & Fittings Market!